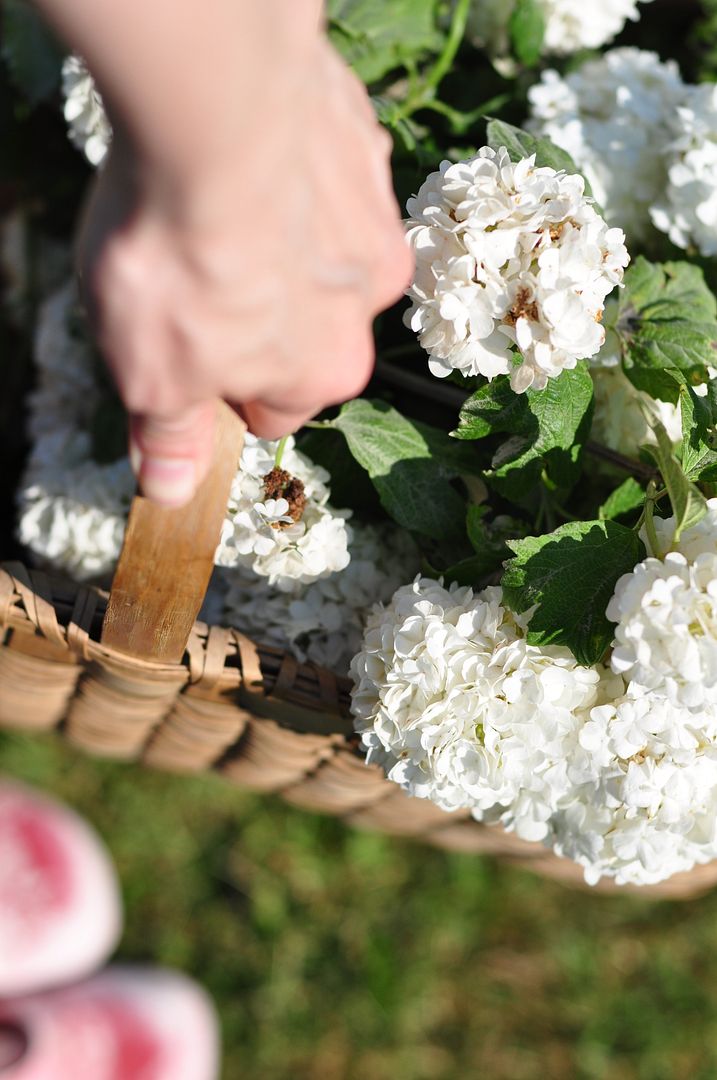 This picture brought me a great big 'ole smile that you just couldn't wipe away. Ann's words, so simple and true through her
Snowballs in Summer Post: a weather report of faith
. I was first intrigued by the "snowball" pictures because it reminds me of a wonderful time in my child hood of playing barefoot in the grass and dirt next to my grandmothers overgrown blue "snowball" bush. I love how Ann saw these as a "clutch of fragile hopes", so pure and white. This just warms my soul today.
Last night I was hit with a phrase "It will happen, it will happen, it will happen." I have a hopeful spirit today, a big 'ole grin kinda hope. It's so good to hear a promising weather report of faith today!
I know what she feels when she says...
Waiting for the impossible.
It's hot.
And there are snowballs in summer.
With man this is impossible, but not with God;
all things are possible with God.